KKE Wash Systems has been in the Vehicle Cleaning Industry since 1993. Ruggedness and Reliability are the most important parameters which are kept during the design of the cleaning equipment. KKE has a vast product range for Vehicle Cleaning Systems and Pollution Control Systems.
Vehicle Cleaning Systems
Cars
Buses
Trucks
Mining Equipment
Bikes / Two-Wheelers
Pollution Control Systems
Wheel Wash Systems
Mist Spray Systems
Wash Water Reclamation Systems

High-performance Car Wash Machines for your Car Wash Machine Business in The United States of America. Trolley Car Washing Machines and Automatic Tunnel Car Wash Machines for your American Car Wash BUsiness in Brush and Touchless Car Wash Machines.
---


Automatic Bus Washing Equipment: Automatic Bus Wash Machines for your fleets - School Buses, City Buses, InterCity buses. Drive Through Systems and Ganty Trolley Systems.
Automatic Truck Wash Systems: Drive Through and Trolley Truck wash Equipment in Brush, Touchless and Combination washing technology.
---
High-Performance Wheel Wash Systems for effective cleaning tyres for your Construction Site, Mine or your Factory. Size your wheel wash as per your vehicular traffic and configuration based on the number of years of operation. Select Portable Wheel Wash Systems and Concrete Tyre Wash Systems based on your requirement with Sludge Extraction System for sensible water consumption and water saving. Hot Dip Galvanised Steel structure ensures long life while the heavy Steel construction ensures robustness all along its service life.
---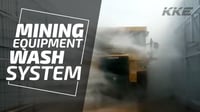 Mining Industry is one of the harshest conditions for Man and Machine. Thus it demands the most rugged equipment for cleaning and pollution control. Equipment with small mechanisms and complicated components do not find any place here. The equipment have to be Robust, Simple and Easy to Maintain.
---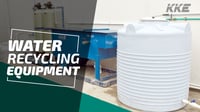 KKE W100 Water Recycling System is an Automatic Water recycling system which operates automatically and does not require manual intervention. Most water recycling systems shall require large tanks to Sludge settlement and Oil removal, however, KKE W100 does not require large tanks and can operate with small tanks while most of the processing happening above the ground.
---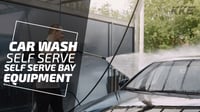 Self Serve Car Wash while being used as a business independently, are always a required addon for an Automatic Car Wash Business. KKE has the widest variety of Pumping Systems, VFD controlled Pump Systems, Chemical Delivery Systems, Centralised Vacuums for your Self Serve Bays. We also have Bay controllers running on Ethernet which majorly reduces the Cabling and Maintenance cost. Simple Rugged systems with parts you can buy anywhere in the world - off the shelf.
---
---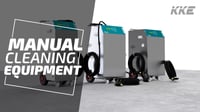 An array of Manual Cleaning Equipment like Portable Pressure Washer, Steam Cleaners for adding the last finishing touch to your Vehicle Cleaning Requirements. High-Pressure Cleaners help you get into the hidden nooks and crannies which the Automatic Systems might miss or you can wash the entire Car, Bus or Truck all by Itself. Steam Cleaners give that satisfying feeling of cleaning the interior of the vehicles. Some might prefer it for cleaning the entire vehicle by steam itself, saving on Water.
---
KKE Train Wash system is a Modular Train wash system which is ruggedly built to suit various kinds of Trains and Coaches around the globe. The system is modular and can be customized based on the requirements of the place of installation and the type of train to be washed.
---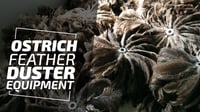 Ostrich / Emu Feather Duster Equipment are used to remove fine dust particles which stick to the parts before painting or closing them air tight.
Ostrich Feathers pick up fine dust without allowing dust to disperse. The minute feathers hold the dust particles, hence it is quite different than simple dusting off the dirt.
---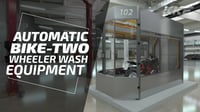 KKE, being the pioneer in Bike Wash Machines, has extensive experience in contactless cleaning. In fact, cleaning two wheels / bicycles is more difficult than washing cars, therefore it requires a lot of research and development to get the right bicycle washing machine for you.
---
When we day in and day out are working with Pumps, Nozzles etc. Our customers never leave us unchallenged. And we love Challenges! Our customers call us for peculiar washing systems for their requirements. This is one of the reasons, we at KKE have developed several industrial cleaning systems apart from the standard vehicle wash systems.
---
---
Quick Contact
Fill the form below for to get more details about Products
Message Sent!
Your message has been sent. We shall get back to your shortly.