DR105 Steam Cleaner
DR105 - Compact Steam Cleaner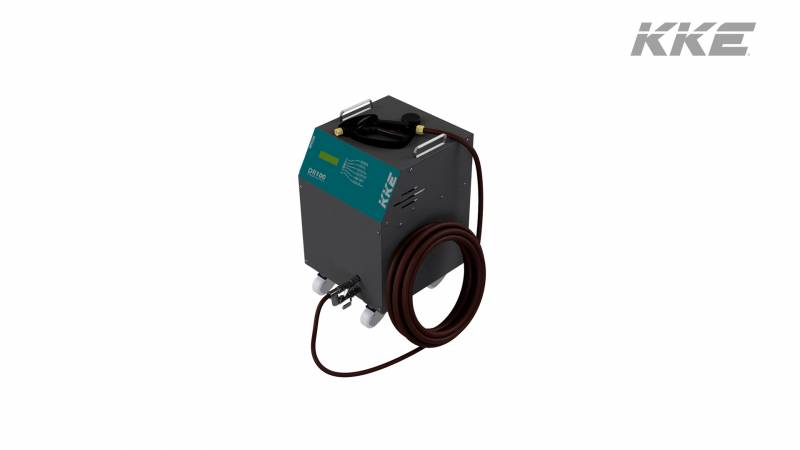 Key Features
Attractive Stainless Steel Body
Mobile - Can be moved easily
Overview
DR100 - 105 Steam Cleaner is a Portable Machine, It is easy to take it anywhere. Steam cleaner has extensive usage in cleaning car's interior and exterior, two-wheelers, industrial machinery and food industry in . It can be also used in household cleaning purposes such as kitchen, garage, etc. The steam cleaner is able to remove dirt and mud from the surface it is used on.
Car steam cleaner has a covering of stainless steel which is non-corrosive in nature. Steam cleaner releases steam at 5 bar pressure. It takes 12-15 min for steam generation and it is controlled by a microprocessor. It consumes a minimum quantity of water for any cleaning purpose (Only 2-3 litres is used to clean one car). Also, it requires less time to clean (One car can be cleaned in 10-15 min)
Technical Data
[|FEATURES|].
Heater size of steam cleaner is of 3 kW and capacity of water tank is 5 Ltr. The DR105 Steam cleaner is available in single-phase 220VAC (~ 20 Amps). It has LCD to show steam generation information and LEDs to indicate status related to heater, steam generation and water level. Size of steam generator is 5 Ltr (2.64 gal).
Detailing centers
Mobile Car / Vehicle Cleaning Services
Car Parking Area Services
Authorised Service Centers
Places with water scarcity
Standard Features
Stainless Steel Covering
Stainless Steel Boiler
Portable Configuration
Microprocessor Controlled
Large Steam Capacity
LED Display for Indication
Quick Contact
Fill the form below for to get more details about DR105 Steam Cleaners (Electric) for Car Cleaning
Message Sent!
Your message has been sent. We shall get back to your shortly.